Nicole Scherzinger Dazzles In First Twitter Gown Featuring 2,000 Tiny LED Lights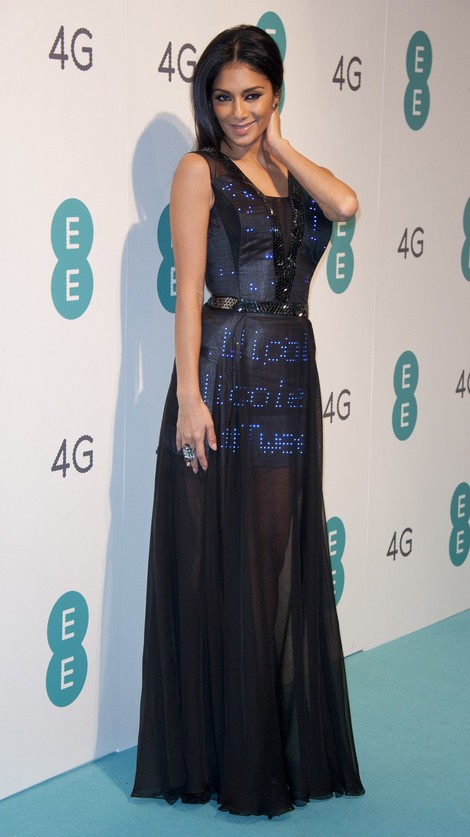 The future is now. Nicole Scherzinger attended the Everything Everywhere (EE) launch party on Thursday at the Battersea Power Station in London, England, wearing a truly unique dress.
The singer's black silk chiffon gown was covered with 2,000 LED lights that spelled out tweets sent in by fans in real time.
The event promoted EE's new 4G mobile network, and Nicole rocked the blue carpet in the one-of-a-kind dress. Talk about making a statement!
The former Pussycat Dolls star tweeted yesterday, "Tweet my dress! Tonight I'm wearing the UK's first ever twitter dress at the @EE Launch Party. #tweetthedress."
We're not sure how they did it, but the dress looked pretty darn cool.