Nicole Scherzinger: Bulimia Battle Was 'Horrible & Paralyzing'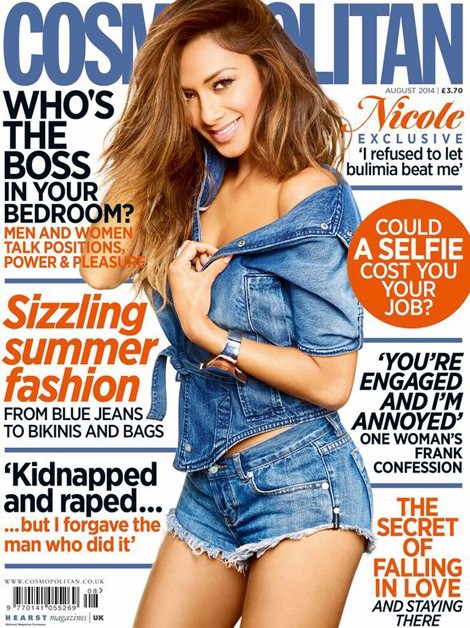 Nicole Scherzinger, who opened up about her battle with bulimia in 2012, has revealed more details about her eating disorder in the latest issue of Britain's Cosmopolitan.

She says the "horrible, paralyzing disease" left her so weak, she passed out on a bathroom floor. And then she started losing her voice.
 
Scherzinger told the magazine, "I had such a great life on the outside, the [Pussycat] Dolls were on top of the world, but I was miserable on the inside.
 
"It is such a horrible, paralysing disease and it was such a dark time for me. I didn't think anyone knew in my group or in my family because I hid it that well, I was so ashamed. I knew it wasn't normal or healthy because I was hurting myself through this cycle of disordered eating.
 
"I had started losing my voice, I couldn't sing at shows, and then I remember my manager finding me passed out on the floor in Malta or in the south of France.
 
"I thought, 'I'm going to lose everything I love if I don't love myself'... I'm never letting that happen again; you only get one life."
However, the 35-year-old pop star, who is in a relationship with race car driver Lewis Hamilton, feels better than ever now that she's in her 30s.
She recently told OK magazine: "You're just not as hard on yourself. When you're younger you're so critical. We're always comparing ourselves as girls. But as you get older you learn to embrace the uniqueness, imperfections and differences."