Nicole Scherzinger And Lewis Hamilton Are Engaged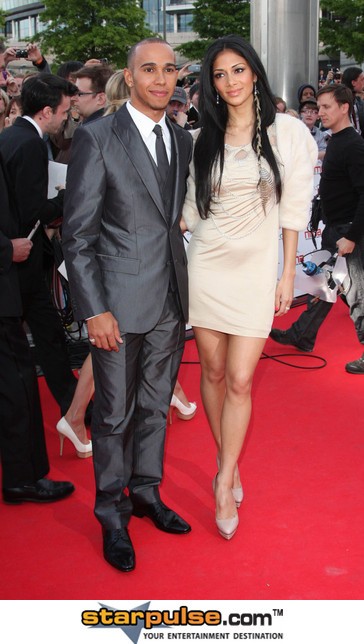 Nicole Scherzinger is engaged to marry her racing driver boyfriend Lewis Hamilton, according to the singer's dad.

Alfonso Valiente reveals Hamilton has proposed to the Pussycat Dolls frontwoman - and she accepted.

He tells Britain's Mail on Sunday, "Yes, they are engaged. My future son-in-law is a really nice guy, really down-to-earth. My family all like him. The good spirit is there...

"He is sincere and he and my daughter seem genuinely happy together. Lewis is a really good guy."

Scherzinger began dating the British Formula 1 ace after they met in 2007. They called off their relationship last year to concentrate on their careers before reuniting.
*UPDATE* "Hi all:) Just to reaffirm, Alfonso was misquoted... Lewis and I are not engaged. But thanks for the love and support!" - Nicole Scherzinger insists her father never actually told a British tabloid she was set to wed Formula 1 race driver Lewis Hamilton.