Nicole Scherzinger & Alice Eve Heat Up The 'Men In Black III' London Premiere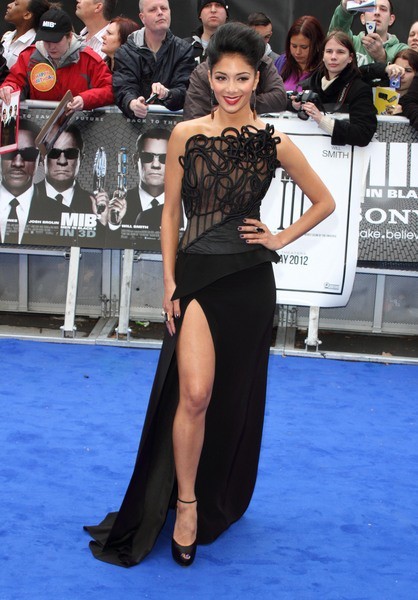 Keep a fire extinguisher nearby because the following photos of Nicole Scherzinger and Alice Eve are hot! We spotted the two ladies at the "Men in Black III" U.K. gala premiere yesterday (and they appropriately wore black).
Nicole wore an interesting gown with coils of fabric on the bodice. The dress accentuated her lower half with a slit up the leg. Alice wore a half latex cocktail dress that hugged her figure in all the right places.
In the third installment of the popular film franchise, Agent J (Will Smith) takes a trip into the past in order to save both the future and his taciturn partner Agent K (Tommy Lee Jones).
See more photos of Nicole and Alice...