Nicole Richie: 'I'm The Best Hairstylist On The Planet'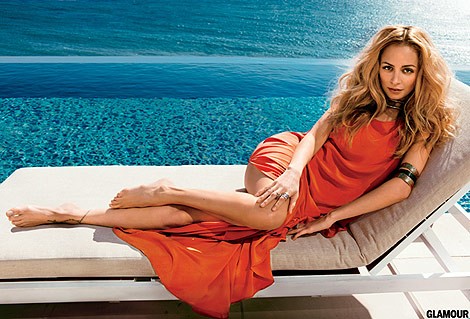 Nicole Richie stars in a sexy spread for the June issue of Glamour magazine, showing off her healthy figure.

The Fashion Star judge reveals her secrets to her hair styling and how she feels about her body in the new issue of the magazine.

"I have naturally curly hair, so 'natural' beach waves are not so natural for me. I like to braid my hair at night and then let it out the next day. And I also curl my hair with a flat iron," she tells the magazine before revealing who her favorite hair stylist is.

"I actually think I'm the best hairstylist on the planet,' she adds.

The mother of two, four-year-old daughter Harlow and son Sparrow, three - is also feeling good about herself these days.

"I feel great about my body,' she reveals. 'You know, aesthetically I can be picky, but I choose not to. I've taken huge leaps. I'm proud of that. I work out, and I get lots of sleep, and so I feel great. And that is most important."

Check out more of Nicole in the new issue of Glamour magazine and at Glamour.com.