Nicole Murphy Reportedly Split With Michael Strahan Because He Was 'Unfaithful'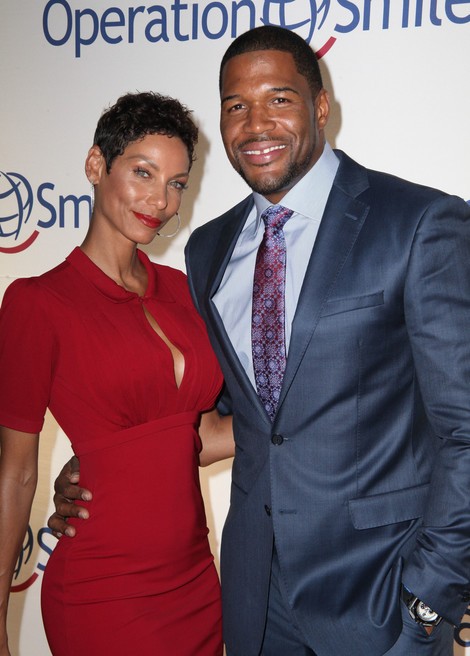 Nicole Murphy and Michael Strahan recently ended their long-term relationship reportedly after she "confirmed" he had been cheating on her with another woman.
Murphy, who was once married to actor/comedian Eddie Murphy, learned her fiance had been unfaithful in early July and went public after she got proof of his cheating last week, according to TMZ.com.
The timing of the annoucement couldn't have been worse for the former Giants defensive end -  he was just about to be inducted into the Hall of Fame.
Others have suggested that the couple split up weeks ago and had been struggling for the past two years ever since Strahan started working on "Live With Kelly & Michael."
Strahan has been married and divorced twice. He and Murphy got engaged in 2009.
The athlete made news last month after a homeless man carrying a knife tried to enter the TV studio where "Good Morning America" is filmed and Strahan is a contributing reporter.
While being booked at the Midtown South station house, Andre Johnson, 25, allegedly told police: "I was there to kill Michael Strahan."