Nicole Kidman's Tuxedo-Like Dress At The Country Music Awards - Hot Or Not?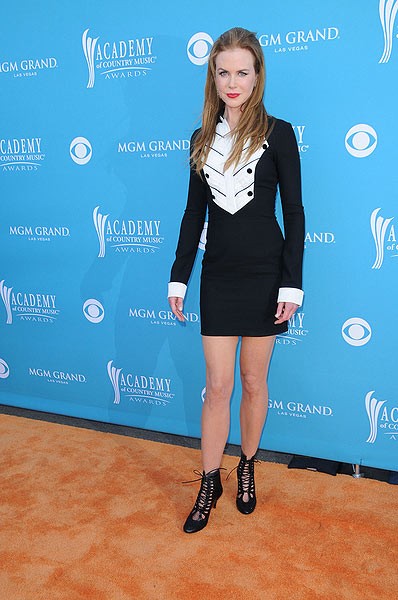 It's hit or miss with Nicole Kidman when it comes to her fashion choices, and we think this one is a miss. She showed up at Sunday night's Academy of Country Music Awards in Las Vegas with husband Keith Urban wearing a black and white mini dress that did absolutely nothing for her. And she looks a little skinny. What do you think?

17-year-old Selena Gomez recently replaced Nicole in upcoming film "Monte Carlo" because producers decided to give the script a more youthful spin.

Kidman, 42, was set to star in the film in 2005, which originally followed the novel's plot more closely and sent four New Jersey women to Monaco, where they posed as heiresses.

Looks like Nicole is reaching that dreaded age in Hollywood for actresses. Being replaced by a Disney star must be devastating.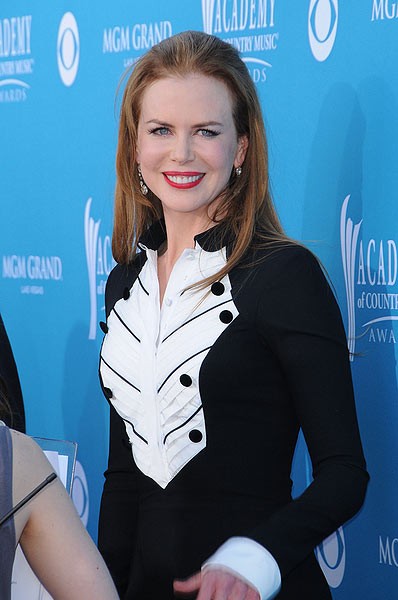 ^ click for next image ^
Click the pics for larger images:
- Click here for more Nicole Kidman pictures! -