Nicole Kidman's CMA Hair Revealed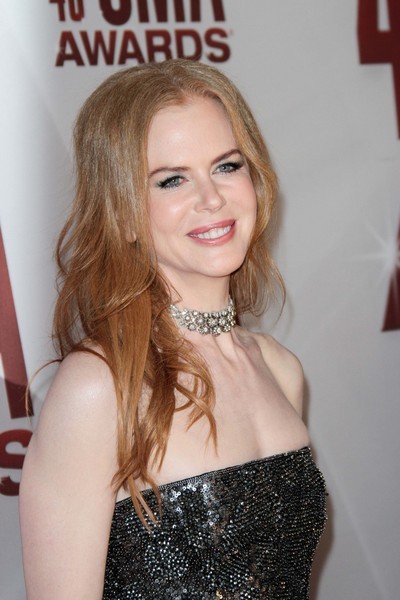 For Nicole Kidman's Country Music Awards look, celebirty hairstylist David Babaii began with attaching the Couture Colour RESCU-HUE Water Purification System to wash her hair and remove chlorine and damaging chemicals your tap water releases. The purification system also helps to preserve hair color while hydrating the skin and hair.
Inside Tip: David loves a clean canvas and rinsing all traces of oils, dirt and impurities are "key" to achieving the look you want.
After gently towel drying, he applied a dime size amount of Couture Colour Pequi Oil which he then massaged into her hair from roots to ends to create a smooth finish. Next he sprayed IT&LY HAIRFASHION's Pure Texture at the root area for maximum lift and volume. To create the ultimate blow dry, he used the IT&LY HAIRFASHION Racing Red Ionic Blow Dryer parting the hair into 4 sections (top, sides and nape). To create volume and an ultra-smooth finish he used a large round boar bristle brush taking small sections.
When completely dry, he went back into each section lifting the hair at the root area and holding the dryer for a few seconds at high heat then followed by a cool shot of air to set in place. To finish, David created an off-set middle part and took large random sections wrapping them around the 1 1/2 Inch curling iron to create these luscious loose curls. For a natural and memory hold, he sprayed IT&LY HAIRFASHION's Pure Definition Hair Spray.