Nicole Kidman Knocked To The Ground By Photographer On A Bicycle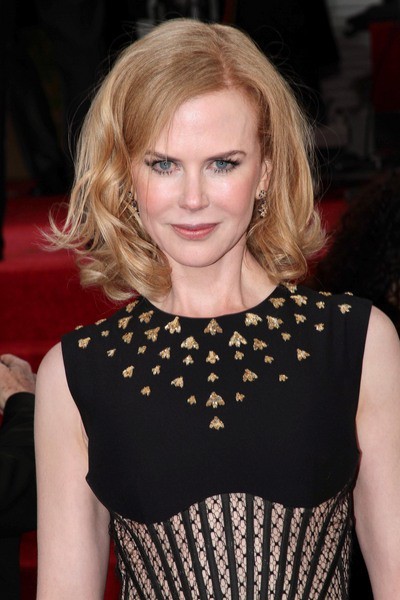 Nicole Kidman was left a little shaken up, but uninjured, after being knocked down by a photographer on a bicycle on Thursday.

The actress, in New York City for Fashion Week, was returning to her Hotel after the Calvin Klein fashion show when paparazzo Carl Wu came speeding along the sidewalk and lost control of his bike after slamming on the brakes, slamming into the actress and knocking her to the ground.

Kidman can be heard yelling about pressing charges in a video obtained by TMZ.com, but police wouldn't give more than a ticket to Wu because it was an accident. He was cited for riding his bicycle on the sidewalk, something that's illegal in NYC.

Later on, Kidman was asked about the incident on the red carpet at the 10th anniversary party for Francisco Costa, the Calvin Klein Collection's women's creative designer, and reportedly said she was fine.

"But the 46-year-old actress is planning on pressing charges against the paparazzo, according to the New York Daily News.