Nicole Kidman Compares Marriage To Tom Cruise With Brad Pitt & Angelina Jolie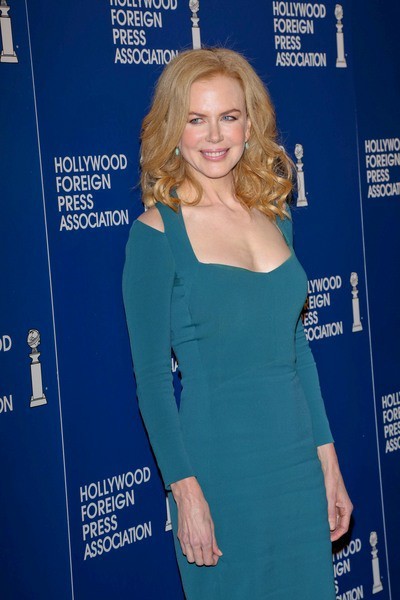 Although being married to fellow celebrity Tom Cruise was "intoxicating," the actor wasn't the love of Nicole Kidman's life.
In a new interview with Vanity Fair, Kidman likens their partnership to Angelina Jolie and Brad Pitt's relationship.
She explained: "There is something about that sort of existence that, if you really focus on each other and you're in that bubble, it's very intoxicating, because it's just the two of you. And there is only one other person that's going through it. So it brings you very close, and it's deeply romantic. I'm sure Brad and Angelina have that - because there's nobody else that understands it except that person who's sleeping right next to you."
And although parts of their marriage were exciting, Kidman admitted husband Keith Urban is the man she's meant to be with.
"With no disrespect to what I had with Tom, I've met my great love now. And I really did not know if that was going to happen. I wanted it, but I didn't want it for a while, because I didn't want to jump from one relationship to another. I had a lot of time alone, which was really, really good, because I was a child, really, when I got married (to Cruise). And I needed to grow up," she said.
The couple split in 2001 after 11 years of marriage, shocking fans and causing a media frenzy.
Kidman and Urban wed in 2006 and have two daughters, Sunday and Faith. The actress and Cruise also adopted two children, Isabella and Connor Cruise.