Nicole Kidman At The NYC Premiere Of 'Nine'; What's All Over Her Face?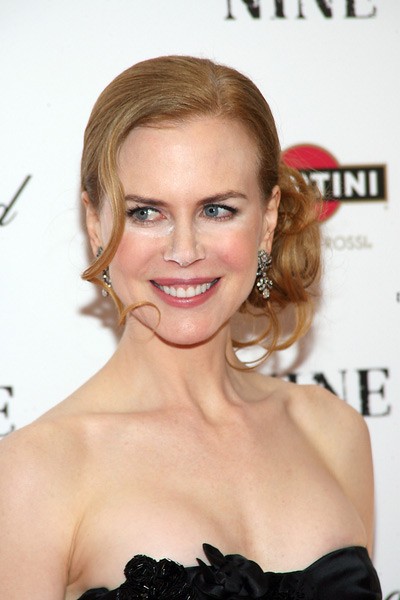 Nicole Kidman
stepped out with her fellow castmates for the premiere of their new film "
Nine
" in New York City on Tuesday night; but the big question is, what the heck is all over her face?
Either Nicole was running late for the event and rushing to get ready, or whoever does her makeup just needs to be fired! Who knows, maybe she "freshened up" in the back of her limo on her way to the premiere but didn't have a mirror. Or maybe she
did
have a mirror and that white stuff is another kind of powder for her nose.
"Nine" is based on the
Federico Fellini
's Tony award winning musical "8 1/2" and is the story of a filmmaker creating his latest masterpiece while trying to juggle the many relationships he has with different women in his life, including his wife and mistress. Hmm, sounds like someone who's been
in the news alot lately
...
"Nine" is in theaters December 18 and also stars
Daniel Day-Lewis
,
Marion Cotillard
,
Penelope Cruz
,
Kate Hudson
,
Judi Dench
,
Sophia Loren
and
Stacy Ferguson
(aka Fergie from the
Black Eyed Peas
).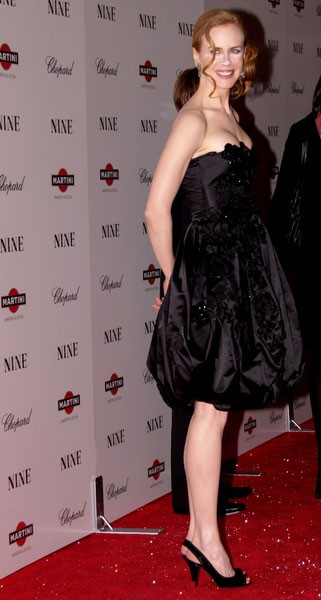 Click the pics for larger images:
Images © Sylvain Gaboury / PR Photos