Nicolas Wright Gets His Break With 'White House Down'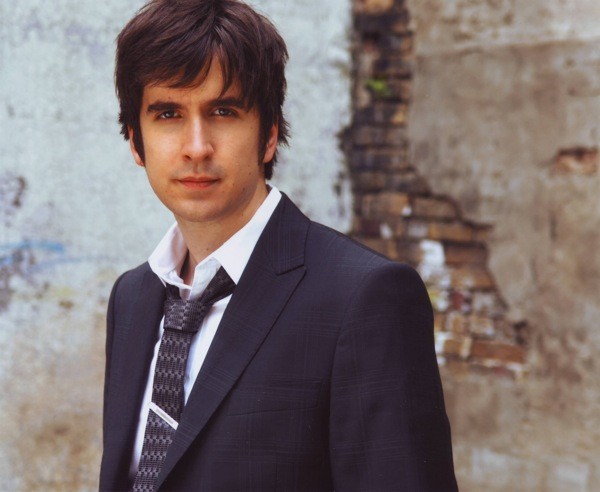 Could Nicolas Wright be the coolest tour guide ever?
In the much-hyped White House Down, which hits theaters next week, Nicolas plays the seemingly average role of Donnie Donaldson, White House tour guide. But he's not just shepherding tourists to the gift shop. When the building is attacked by domestic terrorists, Donnie finds himself in the middle of the action. "Most of my time is with Joey King, and then also Channing [Tatum] as well," Nicolas explained. "They're on the tour when the incursion happens. And then they're separated and that's the moment when the White House goes down. He escapes to go find his daughter and we stay there." But, he teased, "I do meet up with Channing again."
He also crosses paths with terrorist boss Emil Stenz, played by Zero Dark Thirty and The Chicago Code heavyweight Jason Clarke. "I had some scenes with him too," revealed Nicolas. "He's amazing. He's so intense and he's so on it and he's so game. Such a generous actor. So cool and so down to earth, too. When we were shooting this, he had four huge movies coming out. The guy was obviously on fire."
And Donnie isn't defenseless around the bad guys. "I got to go run around with a shotgun, which was pretty exciting," Nicolas added. "That was one of the best days of my career."
What's it like to land a role in a gigantic summer action movie helmed by the director of Independence Day, with a big-name cast around you? Nicolas was surprised to even get the part. "It was a very surprising phone call, because I only went in once for the casting director," he admitted, "and then three weeks later was a call saying 'Yeah, you got it.' So it was a shocker. Normally to get into these projects, there's a few hoops you get to jump through."
Once he arrived on set, "It's super-surreal," he said. "Absolutely surreal and very strange and extremely wonderful. Everyone was just so nice and so down to earth and fun to hang out with. Everything was really organic."
The gig also reunited Nicolas with an old friend. "The first feature film I ever did was called Hatley High, and my co-star in it was Rachelle Lefevre," he revealed. "We've been friends ever since and she told me when she got cast in White House Down. This is the third movie we've appeared in together. It's really cool to act with her in this kind of movie. It was just so nice to share the screen with her again."
As if running around with a shotgun wasn't enough, the role required some serious brainpower, too. Playing a tour guide meant that he gave himself a crash course in White House knowledge. "I did a tremendous amount of research on the White House," Nicolas told us. "I had about three, four weeks to prepare. I was like 'My guy has to know absolutely everything.' I got so good at all the trivia on the set, I was designated to give tours of the set to reporters. It was me and the production designer, Kirk Petruccelli."
"Kirk is a huge hero in this movie," he continued. "He re-created 60 percent of the White House - and the work was immaculate, down to the last detail. I think there were like 350 technicians and crew members that worked on these sets. And it's even more insane when they start blowing them up, because you're just cringing."