Nicolas Cage's Wax Figure Is Creepy Looking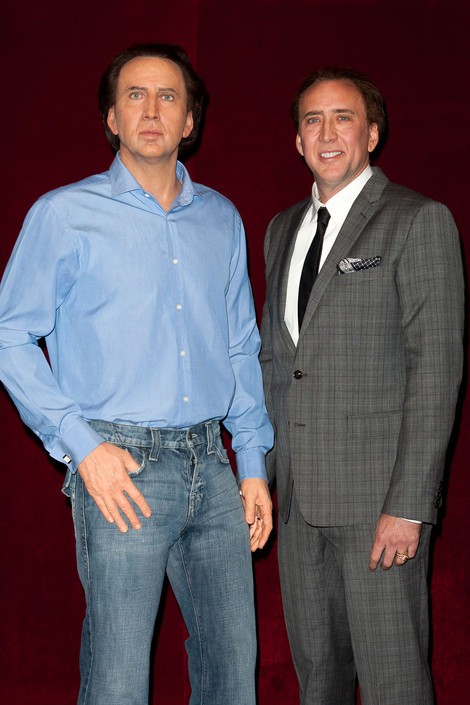 Let's face it. Nicolas Cage is a little creepy. If it's possible, his wax figure is creepier than he is. The actor unveiled his lookalike at Musee Grevin in Paris on Sunday.
Cage stars in the upcoming film "Ghost Rider: Spirit of Vengeance." The sequel to 2007's "Ghost Rider" finds Johnny Blaze (Cage) summoning his infernal alter ego to help rescue a 10 -year-old boy from the Devil incarnate.
The actor also wants a sequel to his 2006 movie flop "The Wicker Man." The film was widely criticized, but that hasn't stopped Cage from considering playing Edward Malus again.