Nicolas Cage: Not Your Average 'Joe'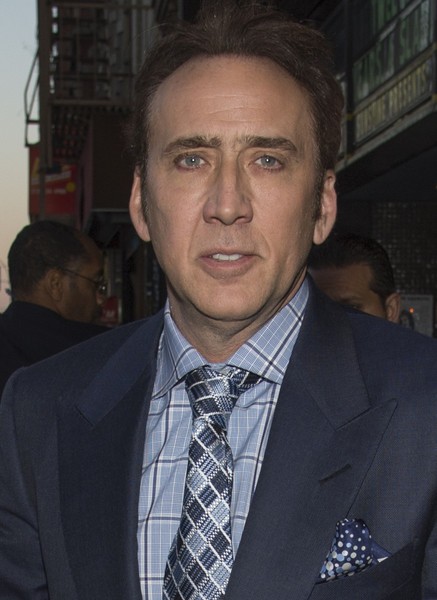 Academy Award winner, Nicolas Cage's new film, "Joe" (Lionsgate) opened in limited release at select theaters on April 11. It's now also available for download on ITunes, which is how I viewed the film on my IPad since it wasn't available at a theater near me. 
"Joe" is an independent drama film directed and produced by filmmaker, David Gordon Green. It's based on the novel by Larry Brown. It has a very dark script about an ex-convict with a hot-headed temper named Joe Ransom (Nicolas Cage), who befriends a 15-year-old boy named Gary looking for work, played by the incredibly talented rising co-star Tye Sheridan, who is expected to receive future leading roles on the big screen. Gary and his abusive alcoholic father are both hired by Joe to poison weak trees in the backwoods of Austin, Texas. Joe takes the youngster under his wing and acts as a 'father figure' to the boy who is abused and has to protect and defend himself, his mother and sister against his abusive father who beats the crap out of Gary and his family. (Gary Poulter). Poulter, who was an unknown alcoholic homeless man; had no prior acting experience but delivers a "knock-out" performance. You would never know he was an amateur.  Sadly, he passed away after the filming. 
Cage's acting is 'Grade A' and perhaps his best, most memorable role yet. He relates to the character as if it were himself. The role fits him beautifully and he carries it well. He's at the top of his game and still has that Oscar-winning gravitas! He won his first in the classic, Mike Figgis film, "Leaving Las Vegas." There are some scenes in the film that are enjoyable while parts of the film drag a bit in the beginning and gets a little boring, but Cage pulls it together and picks up the pace when we see the chemistry and bonding between Joe and Gary. One of my favorite lines in the film is about the, "Cool Face" expression which Cage joked about the "Marlboro Man" at SXSW in Austin back in March. He definitely has a wacky sense of humor which I admire!
There's some strong sexual content and violence, but it isn't anything audiences can't handle. The dogs in the film are very loud and distracting, especially the dog that Cage calls the 'asshole' in scenes where he frequents 'The Best Little Whorehouse in all of Austin, Texas!' and manages to have 'quickies' with various prostitutes. The best scene in the film is when Cage picks up the venomous cottonmouth snake and refers to it as a 'Snake God!' He had snakes as pets so there's no doubt he has experience handling them.  
I wasn't as impressed with the movie and its plot as I was with Cage's acting. The subject matter is brooding, disturbing and depressing. Overall, this film would mark his return to greatness as a serious actor, compared to his roles in action films like, "Ghost Rider" and "Drive Angry."
I rate this film a B-. It's worth seeing Cage's brilliant acting.