Nicki Minaj's VMAs Wardrobe Malfunction Was Planned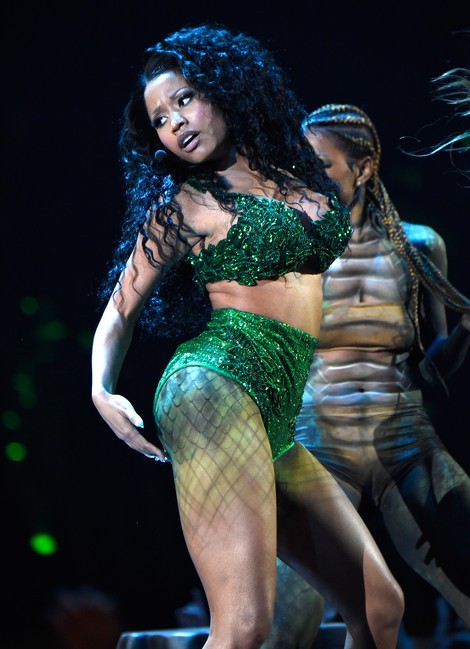 Nicki Minaj's supposed wardrobe malfunction during Sunday night's MTV Video Music Awards may have been something that was planned all along.

Following the singer's performance of her latest single, "Anaconda," she hurried off stage to quickly change her costume in time to join Ariana Grande and Jessie J for a performance of the trio's new single, "Bang Bang," and it appeared that she ran out of time and had to hold her outfit closed to avoid anything falling out.

Minaj said she "ran out of time getting zipped up" before having to get back out on stage, but according to TMZ.com the whole thing was staged.

Witnesses told the website that during rehearsals Nicki took the stage in the same manner as during the live broadcast -- with her dress unzipped. A source close to the production says she appeared to be experimenting with the look to see if she would expose too much.

MTV even had a changing area set up right off the side of the stage to speed things up.

Another source told Us Weekly that she "could never get into that dress" in the first place.

"During the dress rehearsal she did the number numerous times and could not make it into the dress zipped up even once," the source said.

Whether or not the wardrobe malfunction was intentional or not, everyone's talking about it now.