Nicki Minaj's 'Starships' Spends Staggering 21 Weeks On Billboard Top 10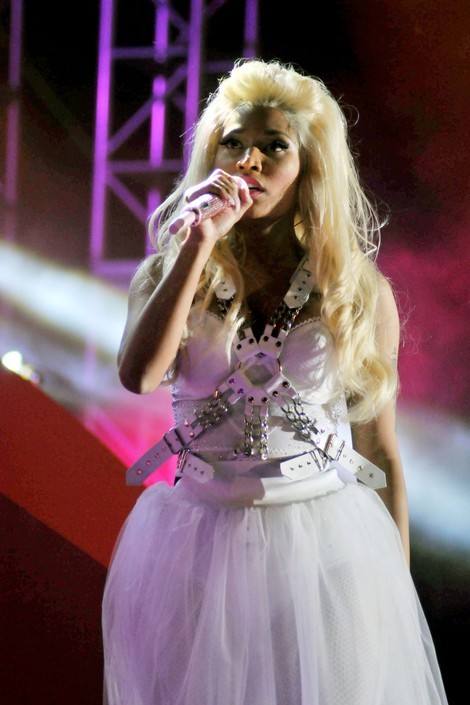 Nicki Minaj has made pop chart history. The singer is the first act to have 21 successive weeks in the top 10 with one single - "Starships."
This week the single dropped to number nine on the Billboard Hot 100 countdown. By staying in the top 10, it lands one more week there than the Black Eyed Peas' 2009 hit "I Gotta Feeling."
At number one is Carly Rae Jepsen's "Call Me Maybe," which has stayed alfoat for five weeks.
Maroon 5's "Payphone" is number two, and Gotye's "Somebody That I Used To Know," Katy Perry's "Wide Awake" and Ellie Goulding's "Lights" round out the top five.
P!nk entered the Hot 100 list at number 58 with her new song "Blow Me (One Last Kiss)."