Nicki Minaj's Big Surprise: Her Fragrance Name & Bottle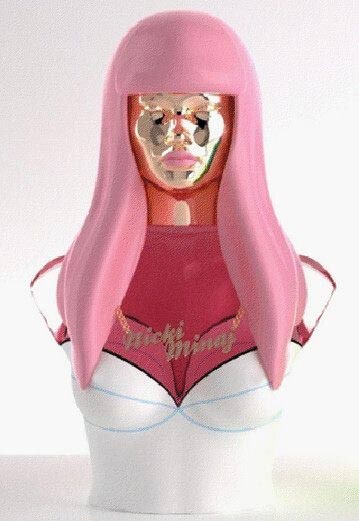 This morning Nicki Minaj revealed her fragrance name Pink Friday and the bottle image via Twitter and her fans are already going CRAZY for it! How fierce is it?
An official press release with exact details will be launched within the next two weeks, so all fragrance info as of now is coming directly via Nicki's Twitter page.
But what does the scent smell like?
One fan asked her that, and she simply replied, "Like angels playing."
Nicki tweeted on Monday night that she had a big surprise for her fans and she would announce it Tuesday morning. Speculation led to it being an official announcement that she'd be joining the cast of American Idol for its upcoming season.
But shortly after she tweeted about the surprise, she clarified it for one user, "Barbz."
"[T]he surprise is this: tomorrow morning, I'm tweeting the perfume NAME & BOTTLE!!!!!!!! 9amEST!!!!!!! Mmmmuuuaaaahhhh!!!!!!!" she wrote.
Do you want to smell like Nicki Minaj? Well, you won't have to wait long, her new fragrance launches late next month.