Nicki Minaj Wears A Fierce Red Bodysuit On 'Today'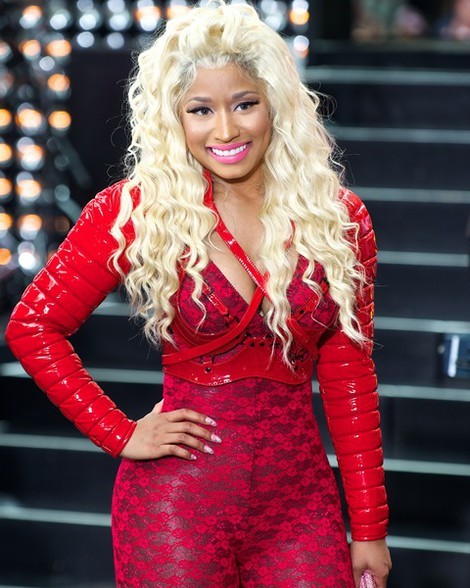 Nicki Minaj performed in concert on NBC's "Today Show" at Rockefeller Center in New York City this morning. The singer showed off her ample curves in a tight red bodysuit with matching thigh-high latex boots.
The hip hop star revealed on Twitter on Monday that she had been struggling with vocal issues. Her doctor had advised her to take two weeks off to recover after wrapping up her North American tour, but she didn't listen.
Minaj belted out Starships, I Am Your Leader and Pound the Alarm on the breakfast show, although it sounded like her voice was a little strained.
See more photos of Nicki at the NYC gig...