Nicki Minaj Wears A Dress Inspired By The 'Partridge Family' Bus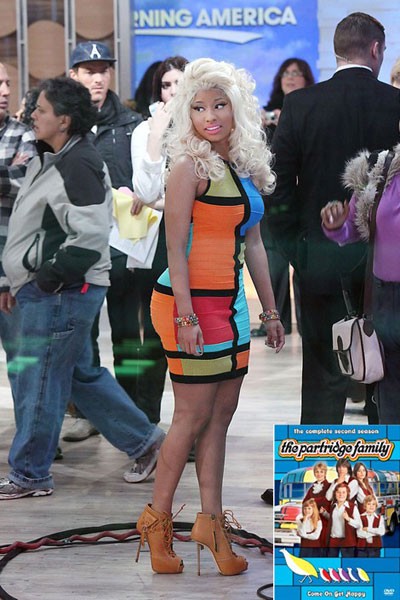 Nicki Minaj  appeared on "Good Morning America" yesterday wearing a colorful dress that reminded us of the 1970s television show "The Partridge Family." Come on, get happy!
What do you think of her retro-inspired look? We like it!
The rapper and pop star Ricky Martin have collaborated to launch the latest MAC AIDS Fund Viva Glam campaign. They want to raise money to combat the spread of HIV and AIDS.

Nicki said in the interview, "I have such a young fan base. I wanted them to start now protecting themselves. I want them to start now being smart. I want them to abstain first of all, that's the best decision that I can give them, because I love them so much and I don't want them to ruin their lives."