Nicki Minaj Walks Off 'American Idol' After Feud With... Randy Jackson?!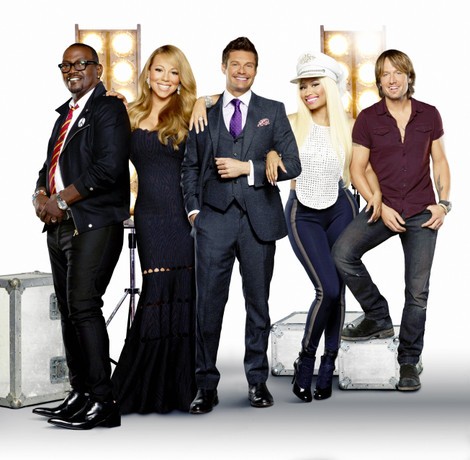 Last night was supposed to be the American Idol episode we were waiting for: Nicki Minaj would finally have her spat with Mariah Carey. However, instead we got her argument with a different judge.
Soon after taping started on the new season, a video was leaked of Nicki Minaj and Mariah Carey getting into a shouting match after a contestant's tryout. 
So when promotions for the upcoming episode hinted at Minaj fighting and leaving the set, we figured we were finally going to see the infamous showdown. Instead, we got Nicki walking off set after getting angry with Randy Jackson.
Jackson was telling a contestant to concentrate on a country slant after listening to her sing, but Minaj was adamant on not limiting the singer's options. Randy told the contestant, "I'm just trying to help you a little bit. 30 years, a little help... insight."
Minaj ranted, "Oh, you're right. I'm sorry. I can't help her. Maybe I should just get off the f*cking panel!" She then left the set, and further auditions were delayed.