Nicki Minaj Treats Fans To A Topless Photo On Instagram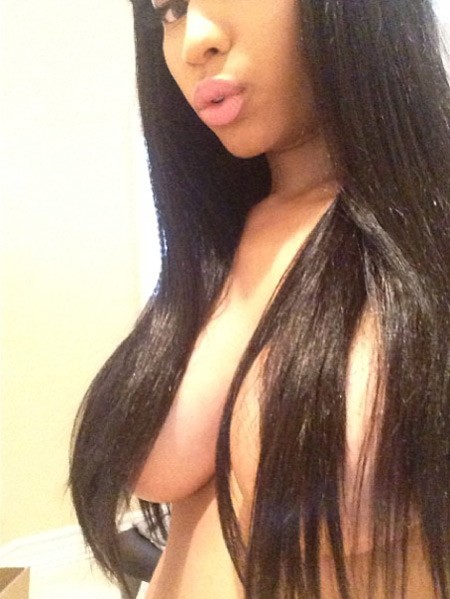 Nicki Minaj left little to the imagination on Wednesday when she posted a topless photo of herself to her Instagram page.

The 30-year-old singer's hair was strategically placed to keep the snapshot rated PG. She captioned the photo with just a 'fist' icon.

Nicki also posted some selfies earlier in the week while wearing a very colorful Alexander McQueen dress that resembled a stained glass window. The singer showed off her sexy curves in a side-profile shot with the message, "Do it like this," and a few others, simply captioned with the hashtag "#aLexanderMcQueen".

Last month hip hop star DJ Khaled proposed to the rapper by filming a short video for MTV.com, telling her, "I want to be honest with you. I love you. I like you. I want you to be mine. The only reason I'm not telling you this face to face is because I know that you're busy... I want to let your fans know, my fans know, my family, your family, that I wanna marry you. I been working hard to get this ring... Nicki Minaj... will you marry me?"

Nicki responded to the proposal, revealing that it was just a publicity stunt for Khaled's new single, "I Wanna Be With You".

The two share the same record label, and Nicki made an appearance in the video for the song, along with Future and Rick Ross.

"It was just another way for him to kinda give the world a glimpse on the feeling of this record," she told Funkmaster Flex on his Hot 97 radio show.