Nicki Minaj Threatens To Quit 'American Idol'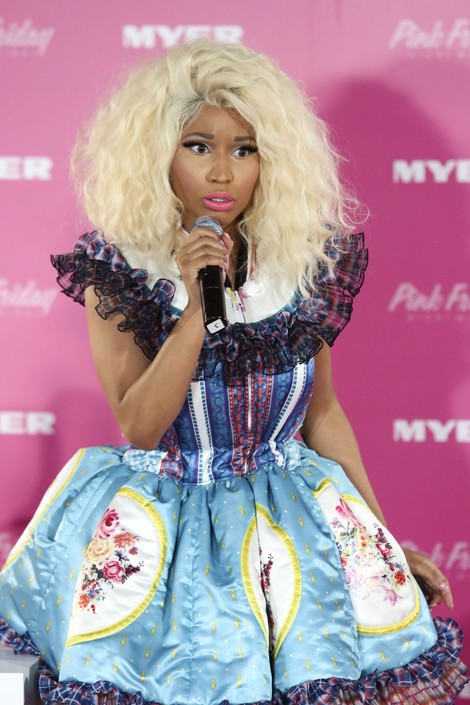 Nicki Minaj got a little emotional when her favorite act on 'American Idol' was sent home on March 14.
The 29 year old "Starships" singer/rapper, who is currently on the judging panel of season 12 of 'American Idol' alongside Randy Jackson, Keith Urban and Mariah Carey, was shocked and angered when her favorite contestant, Curtis Finch Jr, was eliminated from the show.
"I definitely think Curtis should not be in the bottom two. I mean, I love Devin [Velez] but I think that Curtis, if you look at every one of his performances, I mean - come on, America, are you kidding me?" Nicki  complained. "I didn't think that your performance last night was your best, I think it was your worst. Curtis, if you go home, I go home."
Curtis was placed in the bottom two with fellow contestant Devin Velez and his 'American Idol' journey ended after he received the lowest number of votes. He performed "I Believe I Can Fly" the night before and was the first Top 10 contestant to be eliminated.