Nicki Minaj Thankful Her Nipple Didn't Pop Out At The VMAs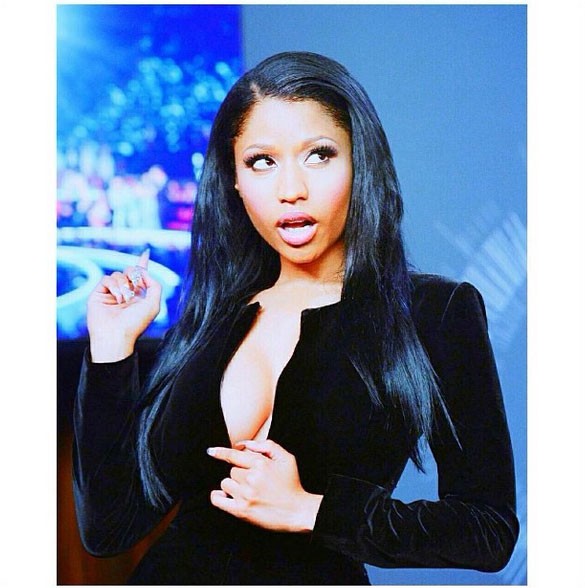 After finishing her solo "Anaconda" performance at Sunday night's MTV Video Music Awards, Nicki Minaj joined Ariana Grande and Jessie J for "Bang Bang."  She was forced to clutch the front of her cleavage-baring dress closed while performing in order to keep her assets from popping out.
"You all know I had a wardrobe malfunction," the rapper yelled to reporters backstage.
She explained how they ran out of time getting the dress zipped up as she changed from her "Anaconda" costume into a little black dress.
She mentioned the moment on Instagram, telling her fans: "God is good. As long as a nipple didn't come out to play, I'm fine. Love my team. CASPER, Rushka, Adam, Oscar, Joyce, Gee... Many more to name but they're all winners! No weak links. There's no greater feeling than having ppl who inspire u and who work passionately and relentlessly to get the job done..."