Nicki Minaj Tells Slighted 'American Idol' Contestant To 'Be Gracious'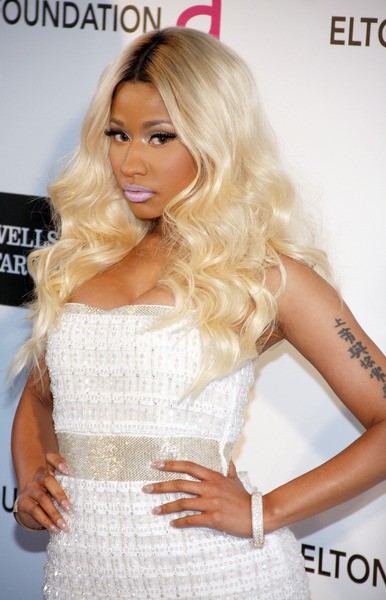 Nicki Minaj has gotten into a feud with one of the eliminated contestants on American Idol for not using her judge's save to keep him on the show.
Devin Valez and his group's rendition of "I Can't Help Myself (Sugar Pie, Honey Bunch)," was met with disgust by Minaj. "I'm gonna act like I didn't see that or hear it," Minaj said before ordering them off the stage. Velez was later eliminated.
"When she went crazy — when she was like 'get off the stage, blah blah blah' ...  it's just like 'Whoa, Miss Minaj, I need you to calm down please,'" Velez told Billboard.com. "She could have been upset because the night before she was wearing the same colored dress as Mariah or that she was on time. We never know. But I know that I love her as a judge. ... It's when she gets into the exaggerative speaking, where it's just like, ah, take it easy! You don't want to hurt somebody else's feelings."
Fans were up in arms after Velez was not granted the save Thursday night and Minaj took to Twitter to explain herself. "America r the 'potential' fans...u MUST win them over. 'Saves' are bulls--t and they know it. Those girls are just too good this year," she tweeted.
She continued to rant, "Lol. Be mad @ AMERICA when u get sent home. The JUDGES are the ones who FOUGHT for America to get the opp to VOTE 4 U!!! #memba?
"Trust me BEW BEW. If EYE didn't want u in that TOP, YOU wldnt have been in that TOP. Fought for ALL of you. So just simply b gracious."