Nicki Minaj Shows Off Her Bumpin' Booty In A Tight, Black Lace Dress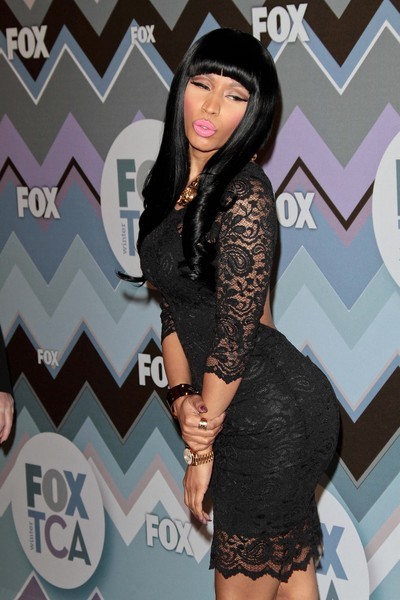 The TCA Winter Press tour is always chock full of celebrities. The Fox network held its all-star party at the Langham Huntington Hotel and Spa in Pasadena, Calif., and new "American Idol" judge Nicki Minaj showed off her curvy figure in a tight black lace dress.
The hip hop star's co-judge and frenemy Mariah Carey did not attend the event.
Minaj has admitted she was reluctant to join "American Idol" because she feared becoming too famous. She recently told the Hollywood Reporter, "Sometimes you are afraid of being too famous because it's almost, like, is that even cool? Being that accessible, someone you see on TV every week? I never pictured myself as that type of person. I'm still surprised that I decided to do it."
Perhaps money had something to do with it. Carey reportedly negotiated an $18 million contract, and we're certain Minaj's pay is somewhere in that range.
Season 12 kicks off on Wednesday, Jan. 16. Keith Urban and Randy Jackson are also judging the competition.
See more photos of Nicki...