Nicki Minaj Posts Odd, Naked Shower Selfies On Instagram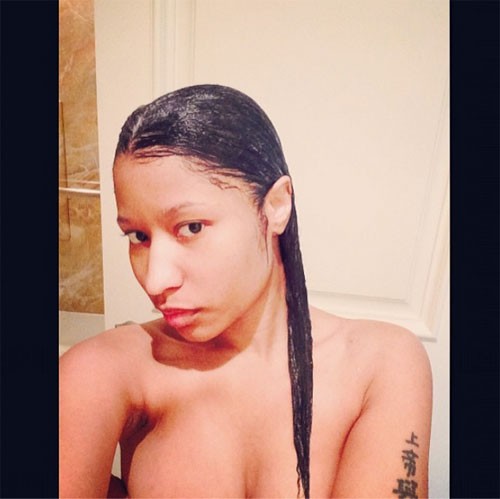 Nicki Minaj posted a series of photos of herself post-shower on Instagram Wednesday. The naked singer is pictured in half body shots with wet hair. She didn't write any captions to explain what was going on. Perhaps a picture is worth a 1,000 words?
Fans were titillated by the shots, with some making some graphic comments about the images.
Minaj has no qualms about sharing racy photos with the world. Back in October she posted topless photos of herself wearing star-shaped, leopard-print pasties.
Meanwhile, the rapper's former hairstylist Terrence Davidson is suing the star for $30 million, alleging she stole some of his wig designs.
Minaj is known for wearing colorful and sometimes outrageous hair pieces.