Nicki Minaj Plans Showdown With Critic Billy Bush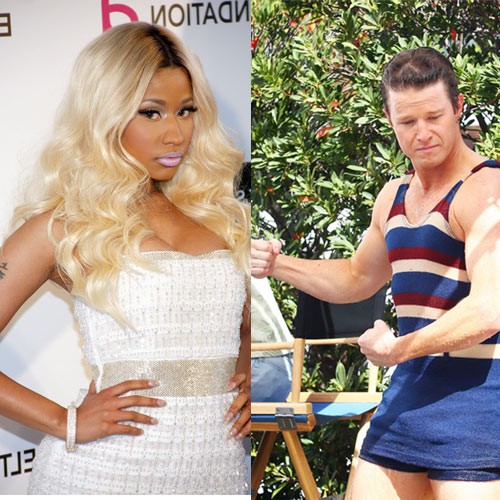 Nicki Minaj has another rival: Access Hollywood anchorman Billy Bush.
Bush took Minaj to task last week after he claims she was rude and dismissive towards him at a red carpet event after Bush asked about Minaj's Twitter attack on fellow American Idol judge Mariah Carey.
Bush said, "I've just about had it with her... She's so rude and so indignant." 
Minaj responded back via Twitter, "The audacity of you to call me nasty with your one-sided journalism. That's what you ppl do." 
On Monday, Bush said on air, "The tweet ended by calling me a not-so-nice four-letter word, starting with a 'C'... No one's ever called me the 'C' word before." 
Bush has no invited Minaj to come on his show, so she can "talk about that huge chip on [her] shoulder." Minaj responded, "I'd love to come & talk to you! 99% of those balls you have now would disappear. I'll have my people call yours." 
Bush has said since, "I'm still waiting for her people to call us. Our people have called them, so Nicki, the balls are in your court!"