Nicki Minaj 'Never' Had Surgery On Her Face, Doesn't Mention Butt Implant Rumors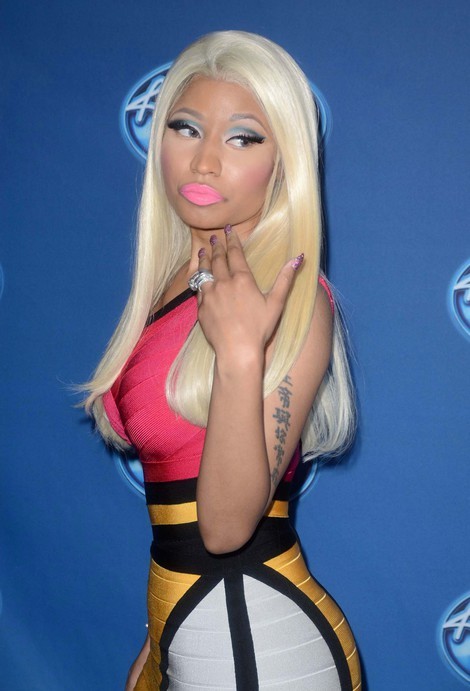 With her ever-changing looks it's difficult for fans to decipher whether Nicki Minaj has had any plastic surgery. Particularly, it's been rumored she's had a nose job. The pop star recently came forward to set the record straight.
"I've never had surgery on my face," she told "Extra." "When people see my makeup they think all types of crazy things that I'm doing to my skin, but it's makeup."
It's no surprise the "American Idol" judge claims makeup helps transform her look. She recently teamed up with MAC to greate the VIVA Glam makeup line. That's one way to sell it to fans!
She didn't address the rumors that she's had butt implants.
This year, Minaj plans on toning down her style. Known for her crazy and wild fashion, she says her new look is "more grown and sexy," adding "less is more." And what does she wear when she's not in the public eye? T-shirts, Uggs and scarves.
But don't expert her to become conservative.  In a new music video with French Montana Freaks the pop star is featured topless with just gold stars covering her nipples.