Nicki Minaj Nearly Blinds Fans With Fluorescent Yellow Legwarmers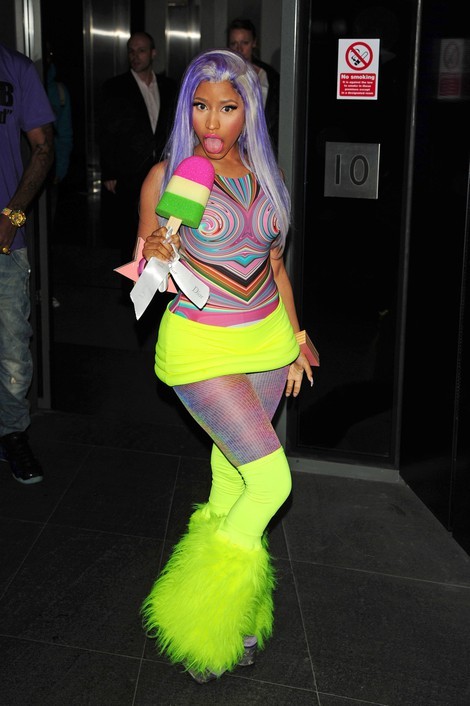 Nicki Minaj knows how to get attention while promoting her new album "Pink Friday: Roman Reloaded." She left her hotel in London today wearing a colorful leotard with obscenely bright furry fluorescent yellow leg warmers.
On Thursday the rapper wore another unusual outfit, which included stockings with trolls on them and large pink platform shoes. On Wednesday she wore a bondage-inspired outfit.
She doesn't like to be compared to Lady Gaga, but with crazy outfits like this how can we not make make the connection?
See more photos of the fashion adventuress Nicki Minaj...