Nicki Minaj: 'Men Want To Be Pet Like A Dog'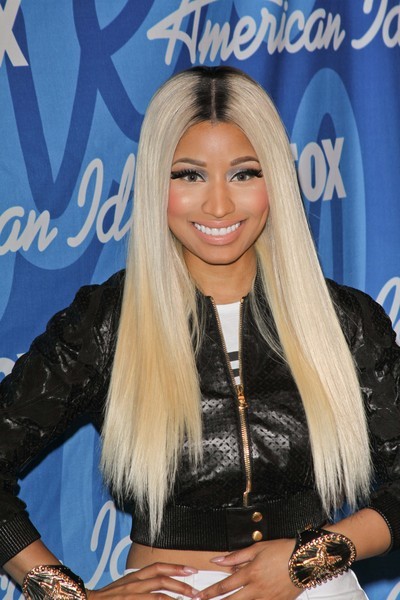 Nicki Minaj has some odd relationship advice that she will gladly share - even if she won't reveal who she is in a relationship with.
Marie Claire conducted an interview with Minaj by having her millions of social media fans suggest questions.  She currently has 16.7 million followers on Twitter.
She told her fans, "Men are kids at heart. They want to be nourished and pet like a dog," but, "Don't chase any man. Put your school first. Men love independent women."
However, when asked "who is your secret man?" by a fan, Nicki says, "Barbz (that's her name for female fans), I officially hate you for doing this to this lady. Dear Barbz: I don't have a man. And if he were a secret man, why would I reveal him?"
As for her time on American Idol, Minaj explained that people's views of her changed drastically due to the fact that she offered her real personality. "My core is a genuine human being who roots for other people. I didn't want to blow smoke up their ass," she says.  "I wanted every contestant to leave with something that they could remember."
Minaj also explained why she loves the power of social media. "With social media, there's a difference in the fan-artist relationship. When someone can hear you speaking through your thoughts and words, they get to make a very quick judgment—quicker than they'd have been able to make in the '80s or '90s. They get to feel: Are you real? Is this you? I tell my Barbz, 'You guys know the difference between rap, play, and dead-ass serious.' They know the difference between those three Nickis. And they're so smart. They teach me every day. They're the meat and potatoes of who Nicki Minaj is."
Minaj's full interview appears in the August issue of Marie Claire.