Nicki Minaj & Mariah Carey Fight Could Tune Out 'American Idol' Viewers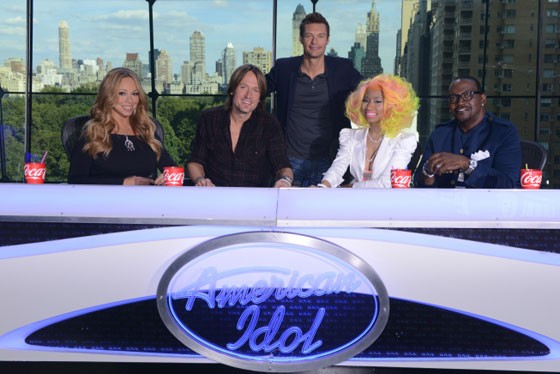 Well that didn't take very long. By now, many may have seen the video obtained by TMZ of the divas and "American Idol" judges Mariah Carey and Nicki Minaj having a "cat fight."
With two different versions of the story one with Minaj doing the yelling and cussing and the other with Carey making jabs it's hard to determine just exactly how things started and what took place. 
The altercation included Minaj walking out of the auditorium at one point; although later returning to continue the "fight" and the Idol producers eventually having to shut down the auditions for the day.
Minaj and FOX have yet to comment on the events, but Carey simply asked why on her Twitter account.  There was no word as to any comments made by fellow judges Randy Jackson or Keith Urban nor whether or not they had any involvement in the altercation.
While heated discussions may be good for drama and viewership, they may also cause serious detriment to "American Idol" as a show and those same viewers are likely to tire of the profanity filled retorts and tune the show out all together.  Idol has already seen significant double digit drops in recent seasons.
Will this help or hinder Idol? What are your thoughts?
You can check out the TMZ video here if the embedded video above doesn't play.