Nicki Minaj Launches New Special Edition Pink Friday Fragrance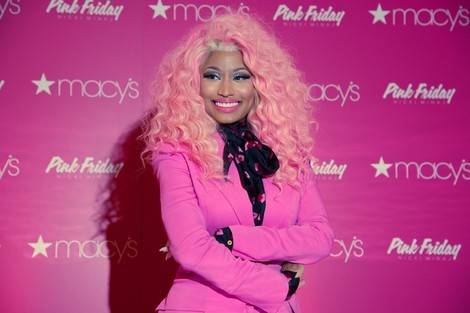 Building upon the initial success of her debut fragrance, Pink Friday, megastar Nicki Minaj will launch a new fragrance, Pink Friday NICKI MINAJ Special Edition this April – just in time for spring!
Pink Friday NICKI MINAJ Special Edition is a potion of luscious fruits and berries wrapped with lighthearted florals and a sultry blend of caramelized pear and sheer musk. The tempting top notes of grapefruit, juicy apple and white raspberry playfully intertwine with refreshing floral notes of water lily, honeysuckle and star jasmine petals.
"My fascination with changing my look is a way to express myself creatively," reveals Nicki. "Pink Friday, my first fragrance, is a reflection of me.  While introducing a unique collectible bottle, I wanted to give my Barbz a special edition fragrance to wear, adding a bit of dimension and playfulness to the original scent."
Playing upon the wonderfully unique and innovative design of the original Pink Friday bottle design, the Pink Friday NICKI MINAJ Special Edition fragrance comes in a frosted bottle, seductively shaped like the silhouette of Nicki with a gold face framed by a long white wig. It's 100% Nicki, 100% fierce.