Nicki Minaj Ignores Doctor's Orders, Loses Voice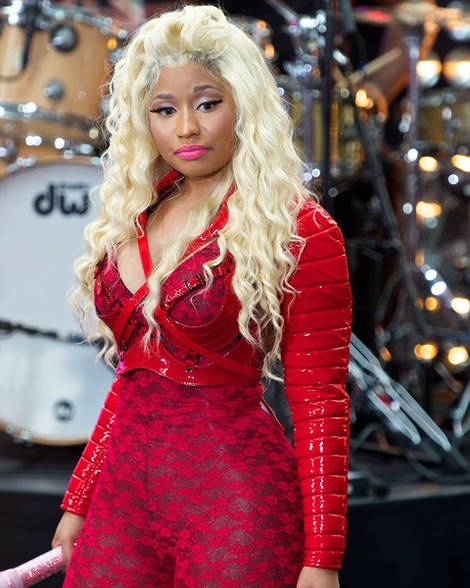 Hip hop star Nicki Minaj has been struggling with a bruised vocal cord and has been forced to rest her voice after ignoring doctor's orders to take a two-week break from singing.
After wrapping up her North American tour her doctor advised her to take it easy, but instead she performed on breakfast show "Today" on Tuesday morning and later that night at Manhattan's Roseland Ballroom.
To the delight of fans, the rapper sang with Lil Wayne, Drake and Foxy Brown. But she's paying for it now.
She wrote in a series of posts on Twitter on Wednesday, "Its (sic) official, my voice is GONE!!!! I swear it held up just to spk (speak) to u (sic) guys last nite! Mind over matter. The mind is so powerful... It was all worth it for what I experienced w/u (with you) guys last night tho (though). Wouldn't change a thing."
Unfortunately, Minaj is expected to perform in Dublin, Ireland, this weekend at Britain's V Festival.