Nicki Minaj & Her Booty Appear On David Letterman (Photos)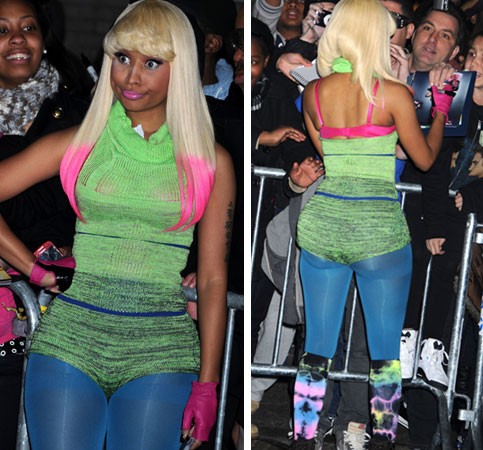 Nicki Minaj greeted fans and posed for the cameras after appearing on the "The David Letterman Show" on Thursday.

The 26-year-old rapper is celebrating the launch of her eagerly awaited new album "Pink Friday," which was released today.
Minaj never expected to land a duet with Eminem for her debut album and was thrilled when he accepted. She told MTV, "Even right now, I'm in shock... The real Slim Shady! It was the most fun song on Pink Friday. It gave me life."
See more photos of Nicki here!