Nicki Minaj Goes Soft With 'Pills N Potions' Music Video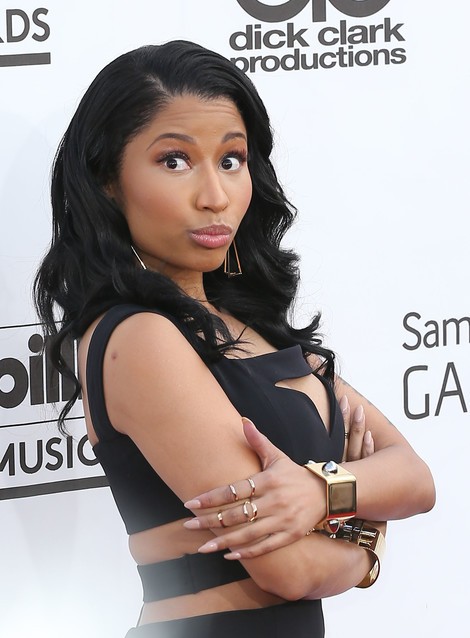 Nicki Minaj has turned to slow R&B for her latest single, Pills N Potions, and now the mesmerizing music video has hit the web.
The video appears to be associating drugs with candy (or at least using drugs as if it were candy), as bunnies appear giving pills through PEZ dispensers and evoke the idea of Easter candy. Minaj even puts on bunny ears for a while. She sings, "I'm angry but I still love you / Pills and potions / We're overdosing /Can't stand it, but I still love you."
The video gets surreal as Minaj "cries" metallic waterfalls and sways in front morphing backdrops. The Game appears as well, even having his detached head in Nicki's arms.
In-between shots of Minaj in various outfits that cover very little, there's a shot of Dre's Beats Pills. We suppose even in a heart-filled song about relationships there's still room for product placement.