Nicki Minaj Gets Steamy With Lil Wayne In 'High School' Video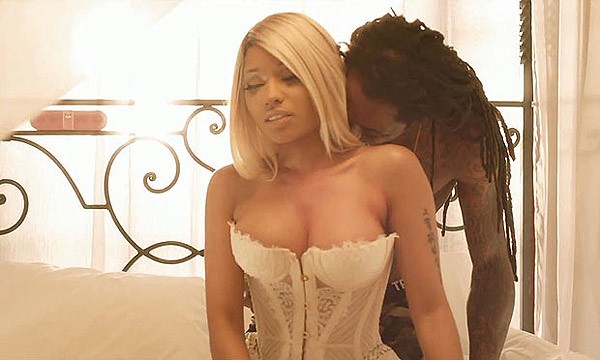 Nicki Minaj heats things up with Lil Wayne in her latest video "High School," off her second album, "Pink Friday: Roman Reloaded The Re-Up."

Shot in a gorgeous Los Angeles mansion, the video features Nicki in a few barely there outfits, like a yellow one-piece swimsuit and a white lace corset.

The American Idol judge debuted the new clip on MTV Tuesday, and she sat down with MTV Overdrive host Christina Garibaldi to discuss the new clip and her career.

Nicki feels that she's put in a lot of hard work in her career, and she says that Hip Hop is a male-dominated industry and she hasn't gotten much credit for her work unless another rapper is featured with her.

"I care less about the acceptance and more about me being the lyrical, ill b**ch that I am, knowing that I am lyrically better than most of the male rappers out there — yes, I'm gonna say it. I don't get the credit that I deserve," she says.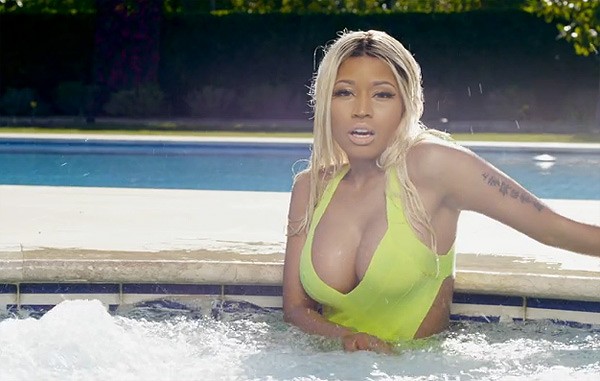 But despite her feelings about her career, she still loves what she does and she was thrilled that longtime pal Lil Wayne starred in the video with her.

"We kept on laughing the whole time," she says. "He was like, 'stop laughing' and I was like, 'Alright.' And I would burst out laughing again."

Nicki says Lil Wayne is more than a mentor and a boss to her -- he's like a brother, and their relationship is strictly platonic.

"Wayne said that we had to kiss (in the video)," she explains. "He was like, 'yo, one thing that's gonna sell it is that if we really kiss' and I was like, "ehhhh."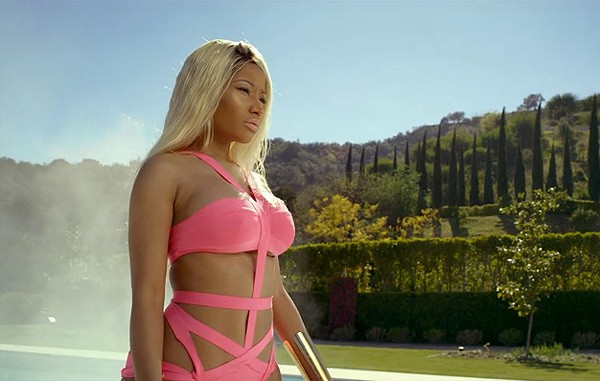 "But... Wayne is still so sexy..." she adds. "...He looks like a piece of art because he's all tatted up, and it's just so sexy, black and beautiful."

She also reveals that the rapper wouldn't touch her on the set, even if she said it was okay.

"He's a southern gentleman, which people don't realize," she says.


Check out "High School":