Nicki Minaj Flaunts Her Booty In A Yellow Thong Bikini, Debuts New Kmart Collection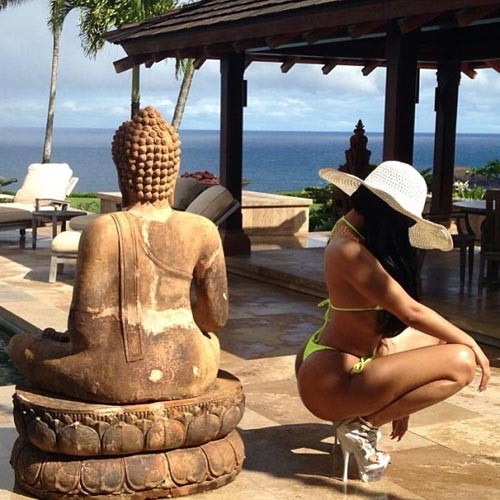 Nicki Minaj posted a pair of selfies to her Instagram page, showing off her iconic derriere while squatting in a yellow thong bikini.

"Have a nice day," she wrote.

Nicki actually posted the images in February, but for some reason uploaded to her Instagram page once again on Monday. Perhaps she was seeking a little attention as she's been somewhat out of the spotlight this fall after departing American Idol.

But the rapper does have something up her sleeve -- a new collection for Kmart. Nicki shared a behind the scenes video from a recent photo shoot for the Nicki Minaj Collection, in which she models some of her new designs.