Nicki Minaj Feels 'Naked' Without Her Pink Lipstick In New Make-Under For ELLE Magazine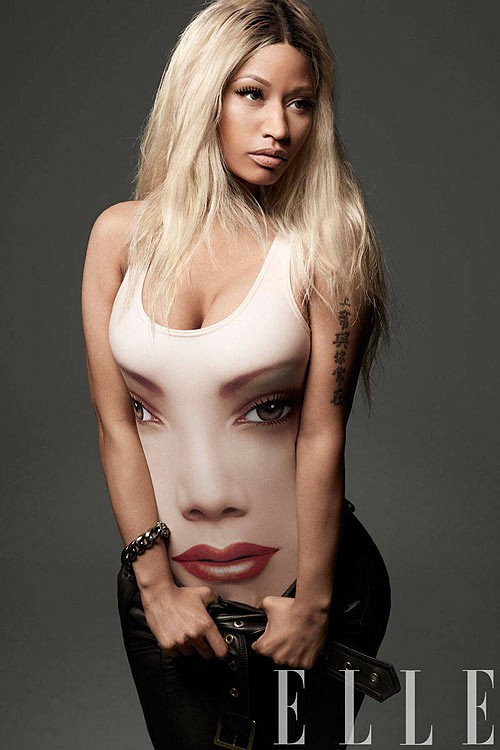 Nicki Minaj shows her sexy curves in the April issue of ELLE magazine, showing off her more natural side with very little makeup and none of her crazy wigs.

The American Idol judge, who was 15-minutes late for a live show Wednesday night, says she felt "naked" for the shoot.

"When I saw myself with barely any makeup at, it was such a… like, I'm so, so attached to my pink lipstick, it's hard," she says. "I feel that it's become a part of me. To go in front of the camera, without pink lips or big ol' crazy lashes- you know, nothing – I felt naked. It was scary! So this photo shoot was a real accomplishment in my eyes."
Born Onika Tanya Maraj in St. James, Trinidad and Tobago, Nicki shares that she was bullied over her accent growing up, something that left her scarred for life.