Nicki Minaj Doesn't Think Kids Should Listen To Her Music

Nicki Minaj worries about being a role model for young fans.

She explained, "Being honest, if I had a daughter I wouldn't want her listening to a Nicki Minaj CD until she was a certain age. Even when I meet my fans and they tell me they are 12, I cringe a little. I always say, 'Listen. I don't want you saying the bad words, put school first.'"
Rapper Rick Ross, rocker Travis Barker and Nicki will reportedly join Lil Wayne on his comeback tour. The Lollipop hit-maker will launch the 25-date I Am Music II trek with a show in Buffalo, New York on March 18th, before hitting the stage in cities including Cleveland, Ohio; Chicago, Illinois; Miami, Florida and Atlanta, Georgia.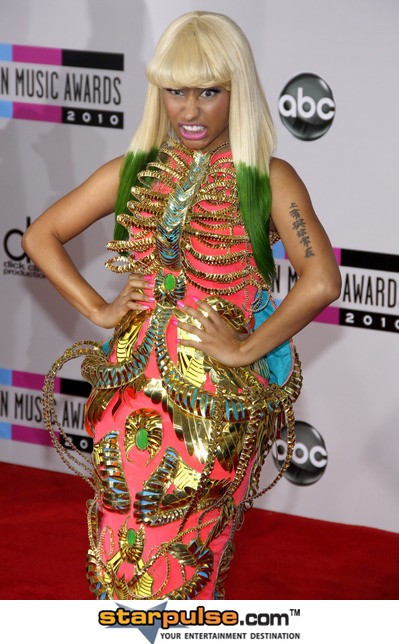 Click for more great Nicki Minaj pictures: