Nicki Minaj: DJ Khaled's Proposal Was A PR Stunt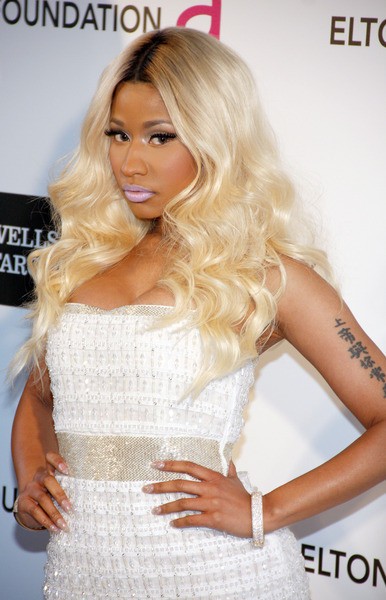 Nicki Minaj has revealed the intentions behind DJ Khaled's public proposal.
DJ Khaled proposed to Minaj on MTV via video, saying "I want to be honest with you. I love you. I like you. I want you to be mine. The only reason I'm not telling you this face to face is because I know that you're busy...

"You need a man like me in your life that's gonna take care of you and respect you. You gotta take your time and think about it, I understand... but I know I have to be here today to let you know how serious I am and about how serious this is to me. I want to let your fans know, my fans know, my family, your family, that I wanna marry you. I been working hard to get this ring... Nicki Minaj... will you marry me?"
Minaj now says the proposal was a reference to his single "I Wanna Be With You," in which she appears with Future and Rick Ross.
"It was just another way for him to kinda give the world a glimpse on the feeling of this record," she told Funkmaster Flex.
"Nobody in my real life took it seriously. Everybody just hit me like, 'LOL. Yo, Khaled is crazy.' Khaled is my brother and Khaled was not serious with that damn proposal, ya'll. Please let it go. He was kidding. He's not attracted to me, he doesn't like me. We're brother and sister."