Nicki Minaj Defends Bootylicious NSFW 'Anaconda' Cover Art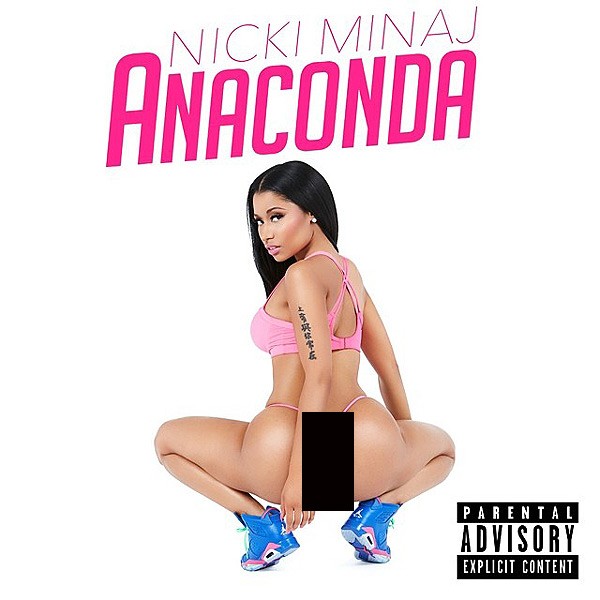 Nicki Minaj has left little to the imagination in a new photograph she's using as the cover art for latest single, "Anaconda."

The rapper shared the image on her Instagram page on Thursday, sparking a bit of backlash as she's featured wearing a pink g-string with her full booty on display (see video and the uncensored image on the next page).

The image incited dozens of angry tweets and comments on Instagram, but she's made it clear she doesn't care what anyone thinks by posting several other images where womens' bare backsides are shown but are "acceptable" in society.

One image is that of this year's Sports Illustrated Swimsuit Issue, which features models Chrissy Teigen, Nina Agdal and Lily Aldridge all topless with their butts on display, but that image sparked plenty of backlash when it was released also -- and all three models were wearing bottoms that covered a little bit more than Minaj's thin g-string.

"Angelic. Acceptable. Lol," she wrote.

Several other thong images she posted were all captioned "acceptable," while a repost of her own art read "UNACCEPTABLE."

Fans ran with it though, creating some funny memes, like a Google Doodle that featured her butt cheeks for the o's in the search engine's logo (see it on the next page).

"Anaconda," which is featured on Nicki's forthcoming album "The Pink Print," will hit iTunes on Tuesday (July 28).