Nicki Minaj Continues Feud With Mariah Carey, Calls Her 'Bitter' And 'Insecure'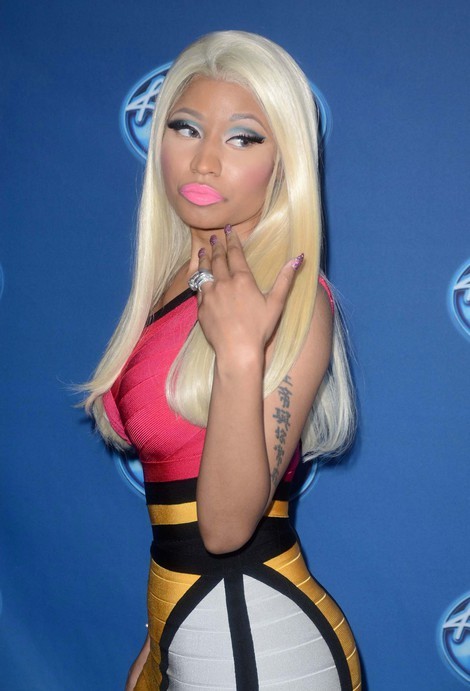 Nicki Minaj and Mariah Carey's ongoing feud has continued as the "Super Bass" singer took Wednesday night's American Idol spat online afterward.

The two judges made snippy comments to each other over their career success during performances from the show's final four contestants, and Minaj continued to attack Carey on her Twitter page.

"Shes (sic) sad i tied her record for Hot 100 entries in only 3 years of being in the game," she wrote in a post to blogger Perez Hilton. "Yep, a black female rapper.

"What u SHOULD be doing (wit your messy a**) is asking why a woman SO successful at her age, is still so INSECURE, and bitter."

Nicki also hinted that recent reports that Jennifer Lopez is in talks to return to the show and replace Mariah might actually be true.

"All dem #1s but JLo phone ringin...? I guess having a personality, being a secure woman, and giving genuine critique still trumps that."

The two stars have been back and forth with jabs since early in the season after they got into a heated argument during the audition round.

"She's (Carey) admitted she did not want another female doing the show," Nicki said after the incident. "She didn't want someone stealing her shine. Twenty minutes before that (argument) happened, she egged me on. I just know that I had reached my boiling point.