Nicki Minaj Apologizes For Using Malcolm X Photo To Promote 'Lookin' A** N***a'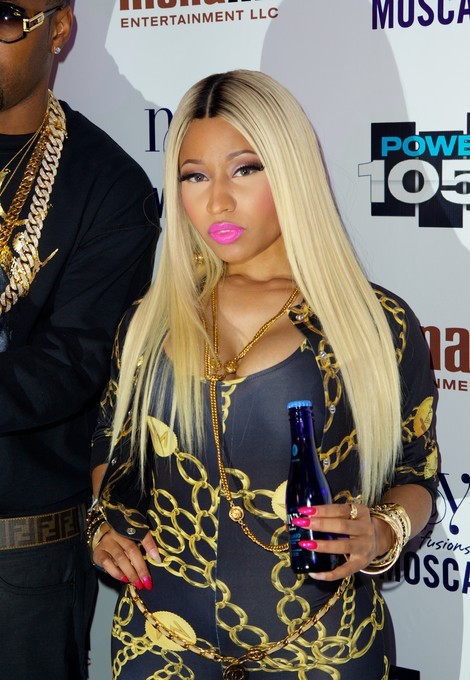 Nicki Minaj used an iconic image of civil rights leader Malcolm X to promote her new song "Lookin' Ass N*gga," and has since apologized following backlash over the move.
On Wednesday, Minaj revealed what appeared to be the artwork for her new single, which shows the late activist holding a gun and peeking through curtains.  Ebony magazine originally published the image in 1964.
People immediately criticized Minaj for using the photo to promote a song in which she attacks a man for objectifying her. A petition on Change.org asks Minaj to get rid of the picture and stop "disrespecting Malcolm X, Black History and Black People."
Minaj wound up removing the image on Thursday but insists she wasn't trying to be disrespectful.
She explained on Instagram: "What seems to be the issue now...? That was never the official artwork nor is this an official single... It is in no way to undermine his efforts and legacy.
"I apologize to the Malcolm X estate if the meaning of the photo was misconstrued. The word 'n**ga' causes so much debate in our community while the 'n**ga' behavior gets praised and worship. Let's not. Apologies again to his family. I have nothing but respect an adoration for u. The photo was removed hours ago. Thank you."