Nickelodeon To Honor Ernest Borgnine With Two-Hour 'SpongeBob SquarePants' Marathon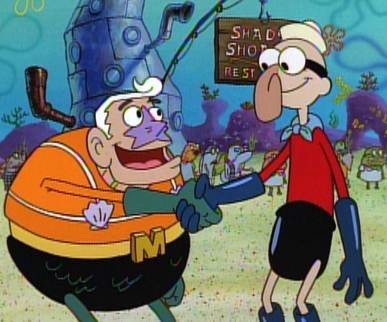 Nickelodeon is set to honor late actor Ernest Borgnine on Wednesday with a two-hour SpongeBob SquarePants marathon from 2-4pm.

The Oscar-winning actor, who passed away on Sunday at the age of 95, was a regular guest on the hit animated kids' show, reprising his role as the aging, retired superhero Mermaid Man on several episodes.

Mermaid Man's sidekick, Barnacle Boy, was voiced by Borgnine's McHale's Navy co-star Tim Conway.

The network is set to kick off the mini-marathon with the first episode that feature the duo, "Mermaid Man and Barnacle Boy." The episode centers on SpongeBob & starfish pal Patrick watching reruns of their favorite TV superhero duo when they learn that their heroes are much older now and living in a nearby retirement home. SpongeBob and Patrick coax the two to come out of retirement, and the former heroes learn that dealing with the antics of Bikini Bottom's two best friends proves to be thier biggest test.

The special Borgnine-centric block of episodes also includes the episodes "Mermaid Man II," "MermaidMan and Barnacle Boy III," "Superfriends," "Back to the Past," "The Bad Guy Club for Villains" and "Mermaidman Begins"; and will replay on Saturday, July 14 fro 10pm to midnight.

Since its debut in July 1999, SpongeBob has become a pop culture phenomenon and has been the number-one program with kids ages 2-11 for over 12 years. Over 400 million viewers watch the show annually.