Nick Lachey Claims Kim Kardashian Tipped Off The Paparazzi About Their Movie Date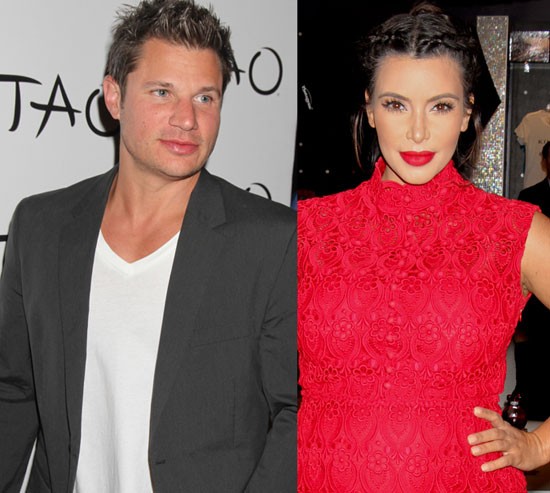 After divorcing Jessica Simpson, Nick Lachey briefly dated Kim Kardashian back in 2006. In a new interview with Details magazine, the singer opens up about how the reality star basically used him to get famous.
At the time, Kardashian was barely a blip on the radar. She was a celebrity stylist and known for being friends with socialite Paris Hilton.
Lachey, 39, told Details: "Let's just say this: We went to a movie. No one followed us there. Somehow, mysteriously, when we left, there were 30 photographers waiting outside."
So that means Kardashian called the paparazzi to alert them of her presence, right?

"There are certain ways to play this game, and some people play it well," Lachey added.
Kardashian confirmed their fling in her 2010 book, "Kardashian Konfidential," writing: "It started when I went out on a date with Nick Lachey. Of course the paparazzi took pictures, because people were curious about who he was with."
The former 98 Degrees star and his wife Vanessa Minnillo recently welcomed a baby boy, and Kardashian and her rapper beau Kanye West are expecting a baby together this summer. But being pregnant doesn't make one immune to criticism. For the second time this month, one of Kardashian's exes has blasted the star.
Ray J, who infamously made a sex tape with Kardashian that went public in 2007, released a single, "I Hit It First," in which he brags about how he had sex with her first. He evn drops Kanye's name.
The single's cover features a pixelated image of a 2008 photo of Kim in a bikini and includes the lyrics, "She might move on to rappers and ballplayers / But we all know I hit it first / I had her head going North and her ass going South / But now baby chose to go West / No matter where she goes or who she knows / She still belongs in my bed."