Nick Jonas Shows Off Buff Body In Shirtless Photo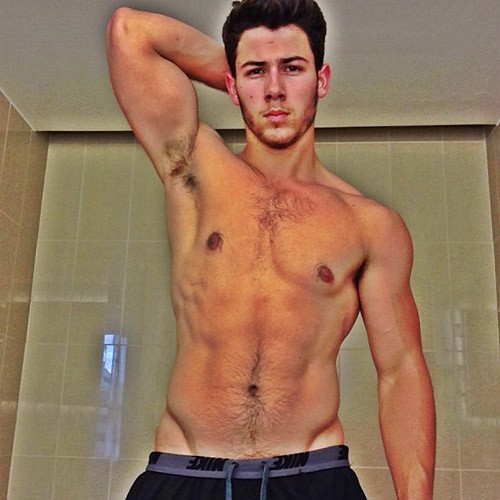 Now we know that Nick Jonas has been up to during the Jonas Brothers hiatus: Hitting the gym!
Nick posted a photo of himself in only shorts for his Twitter fans, showing off his ripped body. He tweeted, "I never do this but... Healthy living and fitness update. Post workout picture. #diabeticinshape #2.0"
Of course his fans loved it, squealing in adoration (no, really, you can even hear it through their tweets).
The #diabeticinshape tag is a reference to the pop star's battle with diabetes, which he revealed several years ago. Nick has since been an advocate for studying and treating the ailment, traveling to the White House in 2010 to lobby for funding. He was also given the DREAM award at the Disability Rights Legal Center's annual Franklin D. Roosevelt dinner in 2011.
The Jonas Brothers are currently on a US tour due to end in California on August 16.Their fifth studio album, "V," will be released this fall.