Nick Jonas Gets Shirtless & Shaved For 'Kingdom' Trailer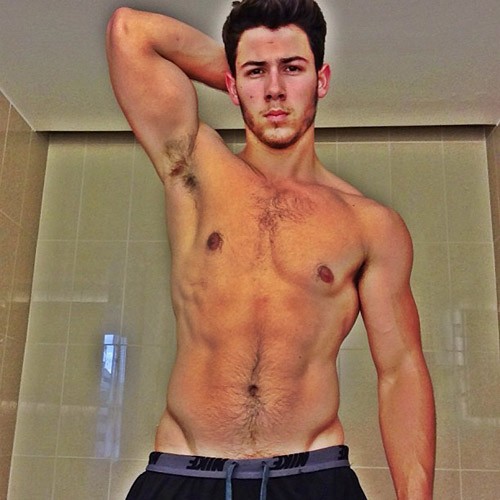 Well, it seems we know why Nick Jonas has been bulking up these past couple years. It would appear to be due to his role in 'Kingdom' -an upcoming movie about a family struggling through addiction, parental neglect, and making a living.
Warning: Strong Language & Profanity
Jonas plays Nate Kulina, youngest son of Alvey Kulina (Frank Grillo) an ex MMA superstar who lost his career to addiction. His other son, Jay (Jonathan Tucker) is pitted against Nate in a fight for his father's acceptance and attention amidst his own struggles with drug addiction.
Jonas tells E! "I gained about 15 pounds of muscle for the role. I really wanted to look like an animal who internalizes a lot, but when he's in the cage and he's fighting that's when you see this kind of animalistic mentality that he has."
Kingdom was created as a DirecTV original series and will be debuting on October 8th. 
Nick Jonas laid his claim to fame in the Disney boy-band Jonas Brothers, who broke up last year in order to pursue their own solo careers. Nick has already released an EP as a solo artist and has appeared in cameos in smaller TV productions such as Smash and the new Hawaii Five-0.