Nick Cassavetes' Lawyer Addresses Poker Game Allegations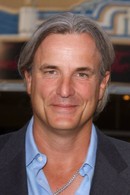 An attorney representing Nick Cassavetes is set to fight allegations the actor/moviemaker took money from a convicted conman in an unlicensed poker game.
 
It emerged on Wednesday that several stars, including Spider-Man actor Tobey Maguire, have been accused of taking winnings from bankrupt hedge fund manager Bradley Ruderman, who is currently behind bars after he was convicted of operating a fraudulent Ponzi scheme.
 
Bankruptcy trustees have filed suit against The Notebook director in a bid to recoup money that Ruderman claims to have lost in illegal poker games in California.

Cassavetes allegedly received almost $73,000 during a 2007 game, but his lawyer Ronald Richards insists the star did nothing wrong.
He tells the Associated Press, "The theory that is being advanced by the trustee is what we call a novel or original theory."