Nick Cannon Talks His 'Mr. Showbiz' DVD, TV, Radio And Marrying His Celeb Crush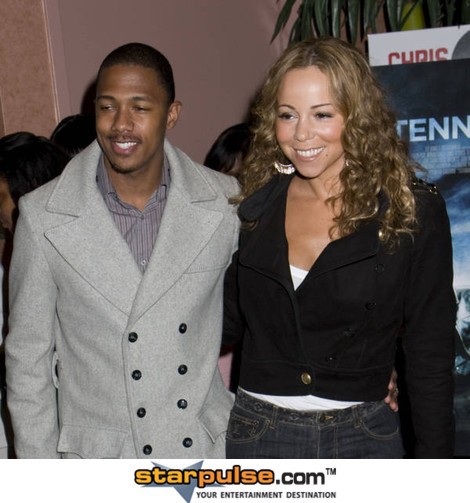 Starpulse: You were recently on the 20/20 Special with Mariah Carey and your twins but it took you a while to introduce them to your fans- what made you wait so long?
Nick Cannon: Yeah, it was me more than anything- I was hesitant to have them out there in the public and I wanted to hold onto the privacy as long as I could possibly hold on to it. Then it got to the point where we didn't want to do the tabloid thing and sell the pictures and we didn't want it to be a paparazzi shot. So we thought the best way to do it was to sit down with someone that my wife felt comfortable with and respected and what other journalist is better than Barbara Walters?
Starpulse: Up All Night is one of the best shows on television right now, what's it like working with the cast of that show?
Nick Cannon: It's an incredible cast- they are heavy hitters when it comes to the world of comedy. I like to scoot in on the set and watch everyone operate.
Starpulse: What is the craziest act you have seen on America's Got Talent?
Nick Cannon: I can't even begin to tell you. Things where people set their genitals on fire and swallow items and regurgitate them and turn their body parts into musical instruments. It's always something insane.
Starpulse: Do you know what the contestants are going to do on the stage before the audience does?
Nick Cannon: No, they like to keep it a surprise. Especially if they know it is going to be something outrageous.
Starpulse: You also have a morning radio show in New York.
Nick Cannon: Yeah, every morning- it's the number one radio show in New York City.
Starpulse: And you have your own music label- how do you find the time to balance your career and your family?
Nick Cannon: If you love it, it doesn't seem like work. I love everything that I do, I love every aspect of entertainment and obviously being a father is my main priority and my main job and from there everything else just falls into place.
Starpulse: What else are you working on?
Nick Cannon: My music and I'm still going out there on the road and I am actually preparing to do my first feature film at the top of the year.
Starpulse: I read that Mariah Carey was always your celeb crush, then you met at the Teen Choice Awards and now you are married to her. That must seem so surreal to you- are you constantly pinching yourself?
Nick Cannon: Oh yeah. Sometimes I wake up and I'm like, "wow, that's Mariah Carey next to me in bed!" I married my dream girl so I can't ask for anything more in life. I definitely see it as a blessing.