Nick Cannon Talks His 'Mr. Showbiz' DVD, TV, Radio And Marrying His Celeb Crush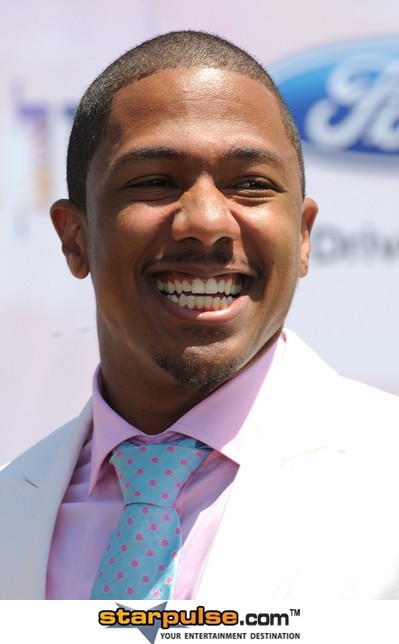 Actor, host, comedian, father, radio vee-jay and entrepreneur Nick Cannon is juggling many hats in his busy life but always seems to have a big smile and a positive attitude towards life. Maybe it's because he's married to the gorgeous Mariah Carey and has two of the cutest babies in the world. Whatever it is, Nick is an amazing role model and inspiration to anyone who wants to make it in the industry- he and Ryan Seacrest seem to be taking over everything and anything entertainment. The thirty- one year old chatted with us about his life, being a father and husband and his new stand-up comedy DVD "Mr. Showbiz."
Starpulse: Your new stand-up comedy DVD, Mr. Showbiz was recently released on DVD. How are your fans responding to that?
Nick Cannon: People are loving it! When it debuted on Showtime, it was the number one stand-up special in years. So, for it to have such a debut, kind of surprised a lot of people because some people never knew I even did stand-up so for it to get the response it did, was great.
Starpulse: You have been doing stand-up since you were ten or eleven on your father's public access show, right?
Nick Cannon: Yeah, I was eleven years old when I first got on stage.
Starpulse: Are you on tour now for the comedy special?
Nick Cannon: Yes, I am getting ready to tour and probably shoot my next special. I'm not stopping based on the success of this one. I believe that I have so much more material that I have to put out there.
Starpulse: You were on All That and The Nick Cannon Show, you've been a member of the Nickelodeon family for a while and now you are the Chairman of Teen Nick. How did that come about?
Nick Cannon: I have been with them since I was seventeen years old and I always said, "one day I am going to run this company." Its family and they have given me so many opportunities and a few years back I came in with a proposal on why they should give me my own network and they did.